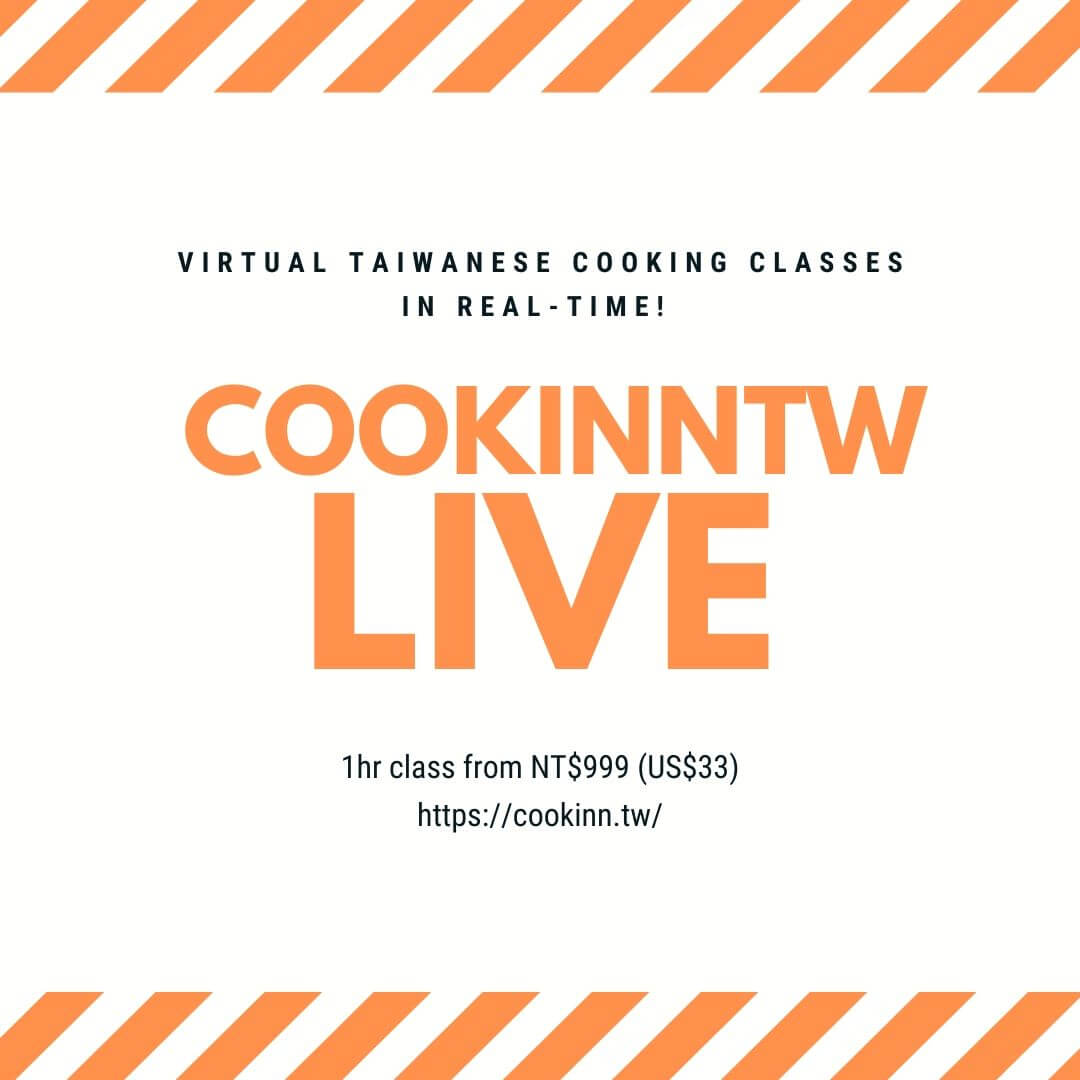 CookInnTW LIVE
Virtual Taiwanese cooking classes in real-time!
Hi! We're excited to introduce our new virtual cooking program, "CookInnTW LIVE"!
During the 1hr virtual cooking class, we'll show you how to make fun, easy, and yummy Taiwanese dishes at home. Once you sign up for the class, you will receive an URL to attend the course, as well as a recipe and list of ingredients if you'd like to prepare in advance.
Our experienced instructors will teach and cook alongside you. Unlike watching recorded YouTube videos, our CookInn tutors will teach you each and every step and be able to interact with you in real-time. We'll also answer any questions you may have.
The class schedule is below,
Tue, 19th May – Gua Bao 刈包
Wed, 20th May – Taiwanese Pork Thick Soup 肉羹湯
Thu, 21st May – Potsticker Dumplings 煎餃/鍋貼
Tue, 26th May -Bubble Milk Tea + Scallion Pancakes 手作珍奶+蔥油餅
Wed, 27th May – Pineapple Cakes 鳳梨酥
Thu, 28th May – Lu Rou Fan + 3-cup Chicken 魯肉飯 + 三杯雞
Each class at price NT$999 (US$33)
Book now at 👉👉👉 https://cookinn.tw/en/book-2/
Life is hard, but cooking can bring joy in life! Let's meet and cook together on CookInnTW LIVE!
Classes on: Tuesdays, Wednesdays, Thursdays
Time: 9:30am or 16:00pm (TWN, GMT+8)
Price: NTD 999/per person
Language: English, Mandarin
* Receive full recipes from the class
* The LIVE cooking class will be conducted through Zoom