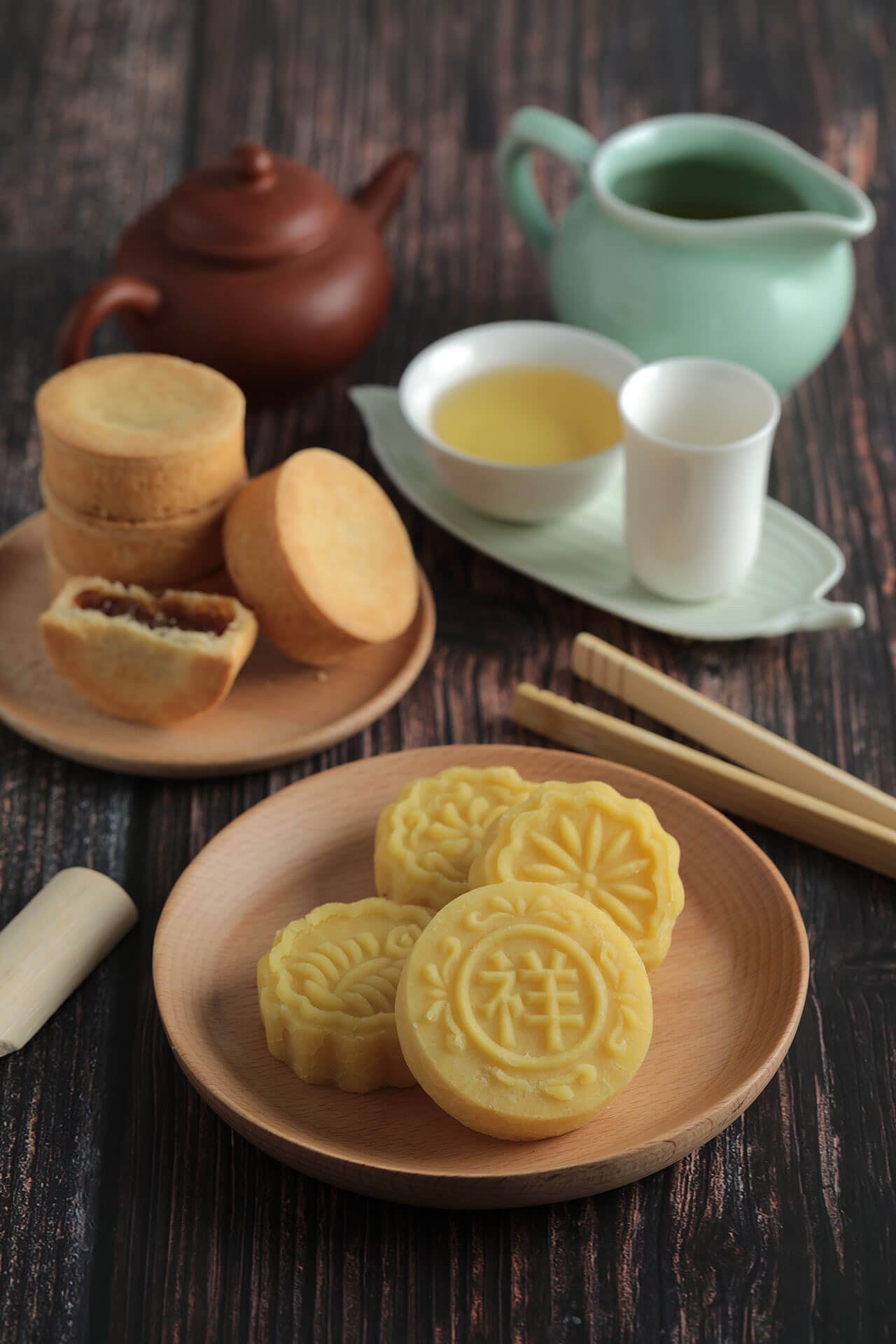 Good Fortune Pastries
(incl. Oolong Tea Ceremony)
-Pineapple Cake、Mung Bean Cake、Oolong Tea Ceremony-
The pronunciation of pineapple "ong-lai" sounds like "for fortune and prosperity to come" and this is the message that you send as a blessing to the receiver of the Pineapple Cakes. Mung Bean Cakes are delicate in taste and presentation, amazingly soft and smooth in texture and pressed into wood molds to form traditional designs, making the perfect dessert to savor with tea.
The Taiwanese Good Fortune Pastries class is the ultimate experience to bake up something sweet for you and your loved ones! CookInn Taiwan has prepared an exclusive special souvenir box for you to bring all the good fortune home with you.
In the second half of this class, our CookInn chef will introduce you to the traditional Taiwanese tea culture. The world renown Taiwan Oolong Tea, is distinct in flavor because of its unique growing conditions. Relax in the aroma of tea and savor the taste paired with the delicious pastries for a memorable afternoon.
Classes on: Tues, Thurs
Time: 14:00 – 16:30
Price: NTD 1,800/per person
Language: English, Japanese, Chinese
* Receive full recipes and photos from the class
* This class is suitable for ages 12 and above, those under this age may accompany free of charge